LECTURE REPLAY FROM APRIL 23, 2023
"A new view of God and its effect on well-being"
by Phillip Hockley, CS from Wales (UK)
Thank you for joining us. If you could not attend, you can watch a replay of the lecture below.
ABOUT OUR SPEAKER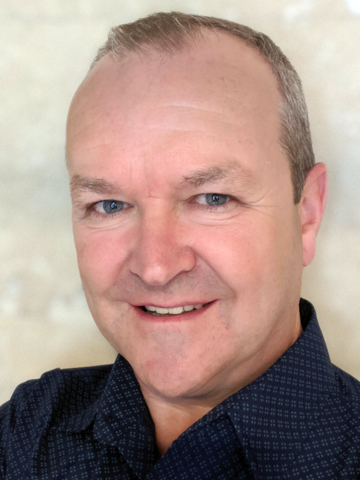 Although humble beginnings and hard knocks taught me the value of being honest and hard working, for oneself and others, it did not last long into adult life. Rapid success in business and a hard-partying lifestyle led to an increasing sense of inner emptiness and led into a pathway of drink and drugs.
In the early 1990s a fall that badly injured the spine started a seven year downward spiral of ill health. By 1999, after trying every alternative and spiritual healing method, without any cure, I was registered as physically handicapped.
During those years of physical decline, I researched many religions and forms of spirituality, eventually focusing my time on mindfulness practices. This helped me be aware of the painful body without reacting with fear. Thus, by remaining equanimous, I could choose to be happy instead of fearful.
This attitude of "broken body — happy mind" was present at the time I felt very strongly attracted to attend my first ever Christian Science lecture — against my own best judgment at the time!
What happened to me at that lecture was truly transformational. Not only was I healed of all my diseases at that event but also, more importantly, I was healed of my hardness towards the message of the Bible — telling us of God's great love for each one of us. Christian Science explains the Bible promises so clearly. To me, the greatest of the promises is that we can all feel and live with this divine love, a heavenly love, here and now.
From that moment on I knew I had found something very special and could hardly wait to explain this experience to others — this ability to love and be loved by God.
I had gone to the lecture with no expectations but I left with no limitations.