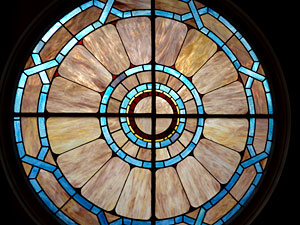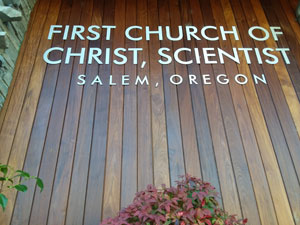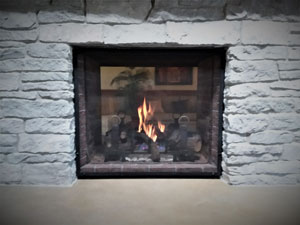 * A response to graffiti, read the article here.

LISTEN TO OUR SERVICES
Join us by phone on Sundays (10 a.m.) and Wednesdays (7 p.m.)
A few minutes before the service starts call (712) 832-8330.
When prompted enter code 5685593#.
On Sundays you will be muted the entire time. On Wednesdays you will be able to unmute yourself if you wish to give a testimony by hitting *6. If you are not speaking please keep your phone muted so that background noise doesn't disturb the meeting.
SALEM SPECIAL EVENTS

AREA SPECIAL EVENTS
Upcoming talks on Christian Science in our area (speakers are members of the Christian Science Board of Lectureship). All times are Pacific.
Monday, June 17 at 7:30 p.m. in Beaverton. Mark McCurties will speak on the topic "Making Meaningful Change:

"

How God's love can change your life and the world

" at the church, 12270 SW 9th
Sunday, June 23 at 3:00 p.m. in Klamath Falls. Nate Frederick will speak on the topic "

Learn to pray and heal (a spiritual adventure)

" at the Klamath County Library, 326 S 3rd St.
OTHER CHRISTIAN SCIENCE EVENTS IN OUR AREA

For additional area events click here.