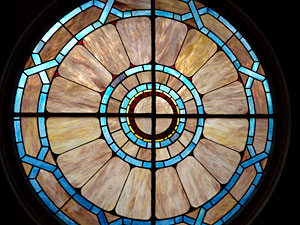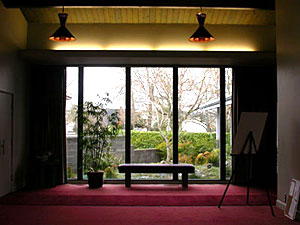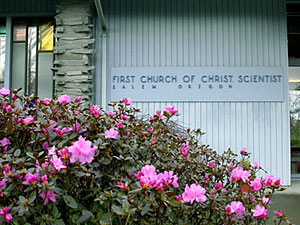 Join us by phone on Sundays (10 a.m.) and Wednesdays (7 p.m.). A few minutes before the service starts call (605) 472-5208. When prompted enter code 656282. On Sundays you will be muted the entire time. On Wednesday you will be muted until it's time for the testimony portion of the meeting. During that portion mute your own phone at *6.


SALEM SPECIAL EVENTS --

FREE AND OPEN TO THE PUBLIC



Saturday, November 4 at 11 a.m.


Making Meaningful Change: How God's Love Can Change Your Life and the World




Christian Science lecture with Mark McCurties




To be held in our church auditorium






Upcoming talks on Christian Science in our area (speakers are members of the Christian Science Board of Lectureship). All times are Pacific:



- Saturday, October 14, in Eugene. Larissa Snorek-Yates will speak on the topic "

The Healing Power of Stillness

." Location and time are still to be determined. Click here for more information.
- Sunday, October 22 at 2 p.m. in Lake Oswego. Mary Alice Rose will speak on the topic

"Practicing Christian healing today"

at the church, 1751 SW Country Club Rd.
- Saturday, November 4 at 11 a.m. in Brookings. Michelle Nanouche will speak on the topic

"Finfing God, finding health"

at the Chetco Community Public Library, 405 Alder St.
- Saturday, November 4 at 11 a.m. in Salem. Mark McCurties will speak on the topic "

Making meaningful change: how God's Love can change your life and the world

" at the church, 935 High St. SE


OTHER CHRISTIAN SCIENCE EVENTS IN OUR AREA

- Saturday, September 9, 10:30 to 2:30 - New Hymnal Workshop at the church with Dr. Robert Rockabrand, professor emeritus of Principia College.

Bring your own lunch; snacks and beverages provided. No childcare.